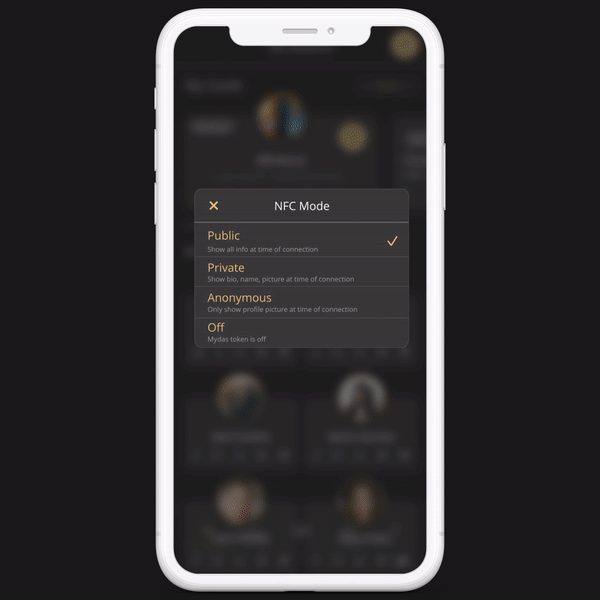 As a(n)

student,

artist,

influencer,

professional,

entreprenuer,

realtor,

banker,

share any info and custom link with one tap.

Build meaningful connections that last a lifetime.
One tap is all you need.
With our NFC technology, you can share all desired info with one tap, without the recipient needing the app. Maintain every connection for a lifetime by attaching a note of when, where or how you connected.
Patent Pending ⏳ ...
Share custom profiles for different situations.
Seamlessly share professional, personal or customizable cards when exchanging info.
Mydas Cards is Patent Pending ⏳...
Network with Mydas users around you.
In addition to our NFC technology, you can also "Airdrop" your specific card. Whether you are at a conference or a party, our Bluetooth technology will display other users at your event for 24 hours, ensuring you never miss a connection.
Patent Pending ⏳ ...
Testimonials
As a small business owner, I am constantly handing out my information. I can't wait for Mydas

Harry
I will definitely use this at my next networing event! Especially the contactless bluetooth!

Jake
This has made my life much easier without the need to carry any business cards on me.

Laura (Realtor)